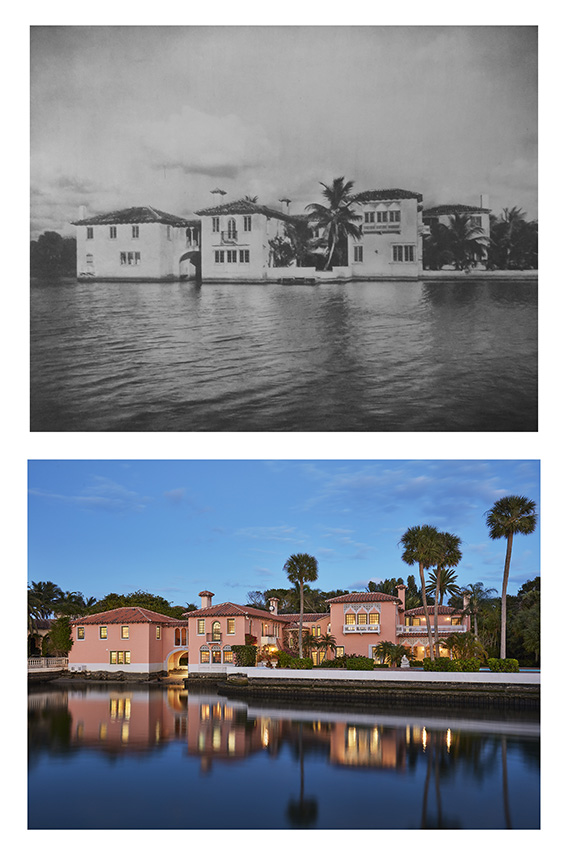 We recently had the opportunity to photograph a historic Palm Beach estate designed by famed architect Addison Mizner.  The estate was built in 1923 for Arthur B. Claflin, a New York businessman.   Case del Ensueno, as it was originally named, is over 17,000 square feet, with nine bedrooms, ten bathrooms, and seven fireplaces.  Situated on Lake Worth, the landmarked property is surrounded by lush tropical gardens.
Always fascinated by these historic Mizner estates, I decided to research the background of this property.  I found several photos of the original estate in the book,  Florida Architecture of Addison Mizner, published by Dover Publications, Inc. 1992.  Several additions have been made to the property over the years.  Some where along the way, steps that lead directly into the water were added.  Oh if these walls could talk I am certain they would speak of colorful tales!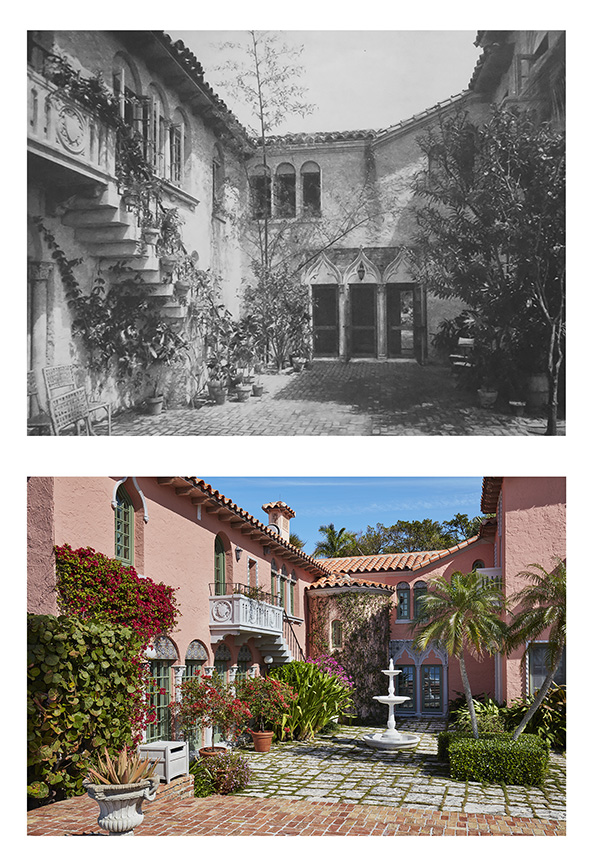 Equally fascinating is the architectural photography from the 1920's to present day.  While the equipment is different, and the photographic process changed from film to digital, the architectural perspective remains the same.  Regardless of method and oblivious to time, the photographer's eye is the one constant.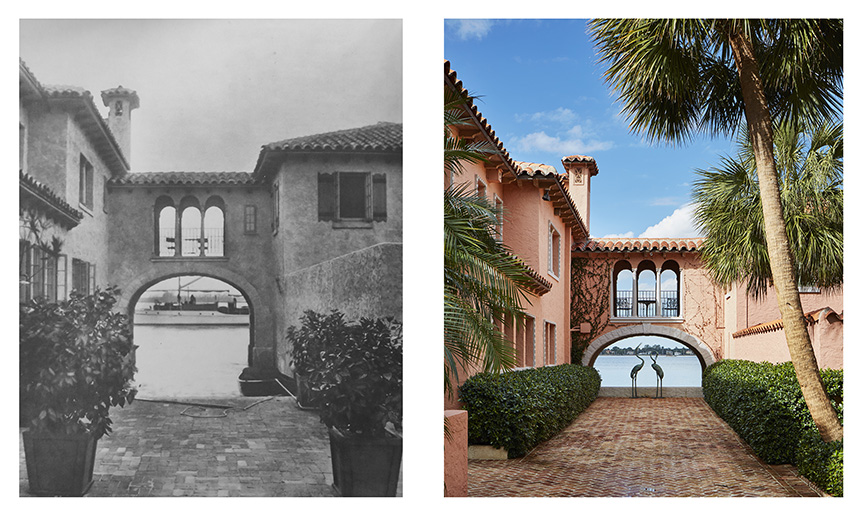 15 February 2017