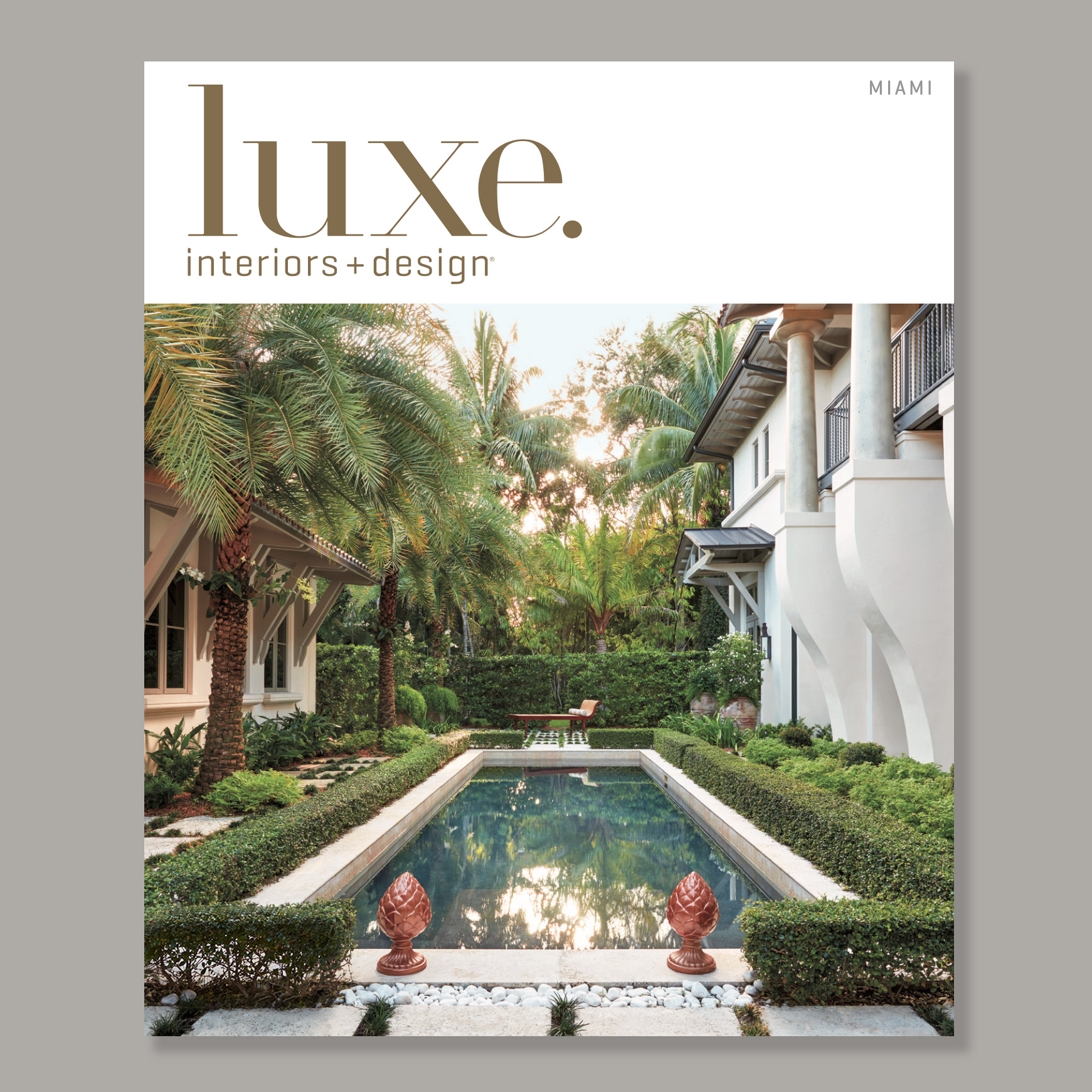 This stunning architectural gem in Coral Gables is the cover of the November/December issue of Luxe Miami Magazine.  We were thrilled when Luxe assigned us this beauty!  The 20-page spread, which is also featured on the cover of Luxe Magazine National Edition, is the work of the husband and wife team of Carlos Gonzalez-Abreu and Ana Maria Alas, GAA Architects in Miami.  It also happens to be their own home which made the photo shoot even more exciting.
Carlos and Ana not only were the architects and interior designers of the house, they also designed the landscaping.  Architectural elements of the richly detailed house are in keeping with their favorite style of architecture – historic Italian design.  The inner courtyard features a stunning pool and patio with design elements reminiscent of a Michelangelo time period.
Thank you to the Luxe team and to GAA Architects!