At Brantley Architectural Photography, we've got you covered!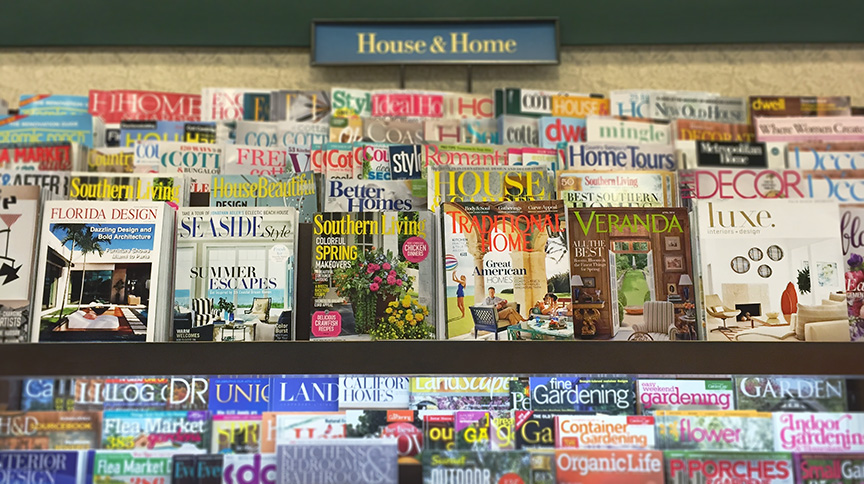 The latest from Snapshots, the Brantley Architectural Photography newsletter, features four of our magazine covers currently on the news stand – Florida Design, Seaside Style, Traditional Home and Luxe.  While we have been very fortunate over the years to have our photography grace the covers of many national and local publications, this is the first time we have had four at once.  We are forever grateful for our talented clients for giving us such amazing projects to photograph.  And very thankful for the many editors, writers, and art directors who support our work.
I have to admit it was fun strolling through the magazine section at Barnes and Noble!
View our latest issue of Snapshots newsletter here
27 April 2016