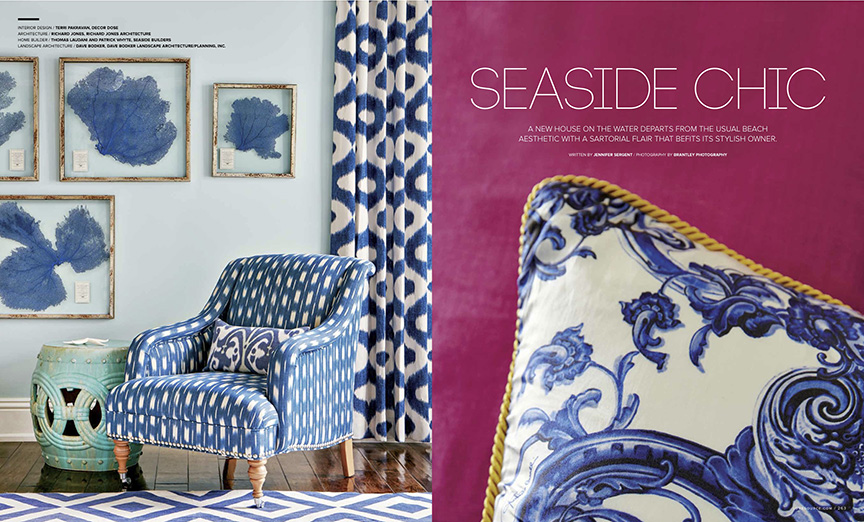 Editorial photography assignment featured in a recent issue of Luxe Magazine. A beautiful "seaside chic" home located on the water in Delray Beach, was designed by Terri Pakravan of Decor Dose in Washington DC.
Editorial Photography Style
We spent two days shooting both interiors and exteriors on this home owned by a young couple with two children.  Elegant yet casual – the perfect combination for a waterfront home.  Bold patterns dominate much of the interior spaces.  We used a great deal of existing light and supplemented with strobe light.  This gives the interiors a natural look and feel.  Built by Seaside Builders with architecture by Richard Jones Architect.  Thank you Luxe for this wonderful editorial photography assignment!
28 January 2016