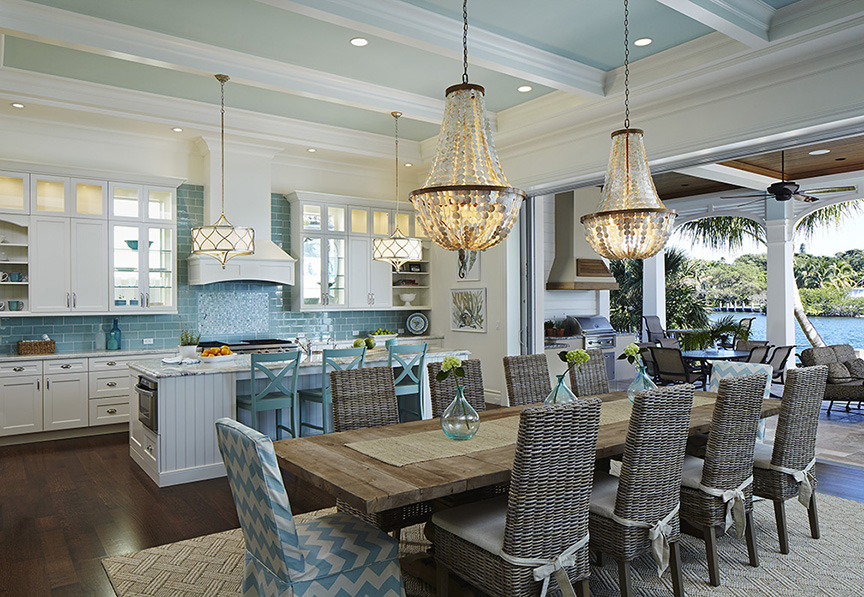 Check out the House of Turquoise blog today – it features our Florida architectural interior photography of a water front home with beautiful turquoise details. Designed by Lisa Publicover of Maryland, the house was built by Cudmore Builders, Boca Raton.  The house has a very open indoor outdoor feeling that is perfect on sunny Florida day!
Florida Architectural Interior Photography – Capturing the feel of the house
To capture the feeling of bringing the outside inside, we used strobe lighting to supplement the natural light.  This allowed us to keep a good match on both the interior and exterior spaces.  Luckily, the sliding doors pushed back into the walls which helped enhance the feeling of openness. Our goal was to create an architectural photo in which the viewer could see themselves at home in this space.  For more of the project, please go to the House of Turquoise blog.
3 February 2016