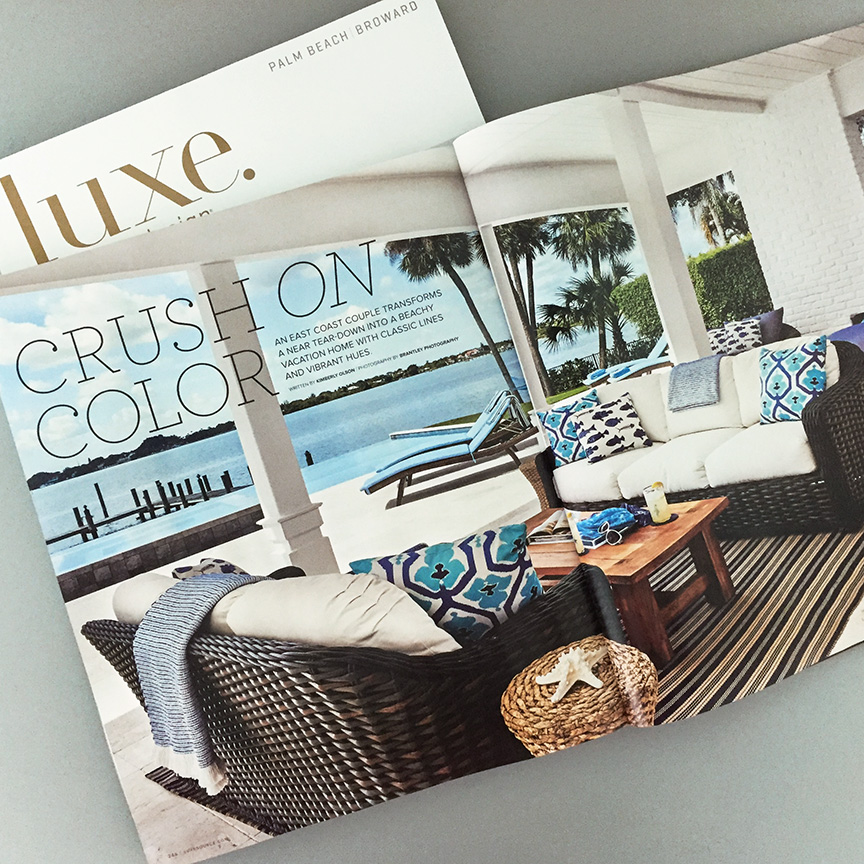 We are fortunate to once again have our interior photography published in Luxe Magazine!  The May/June Palm Beach/Broward issue features a water-front vacation home in Tequesta.  The project team included Jackie Armour of JMA Interiors, architect Dennis Rainho, Dan Reedy of OnShore Construction, and John Walsh, JDLA Landscape Architecture.
We worked closely with Jackie to prep and style the rooms.  Always fun to collaborate with our talented clients!  Our goal in photographing the house was to maintain the open, casual feeling throughout the rooms.  We wanted to enhance the beach feeling that Jackie created by keeping our lighting soft and to a minimum.  And, at the same time, we wanted the splashes of color to really "pop" and grab the viewer.
Be sure to check out this beautiful 16-page spread, written by Kimberly Olson, in the latest issue of Luxe!
2 May 2016