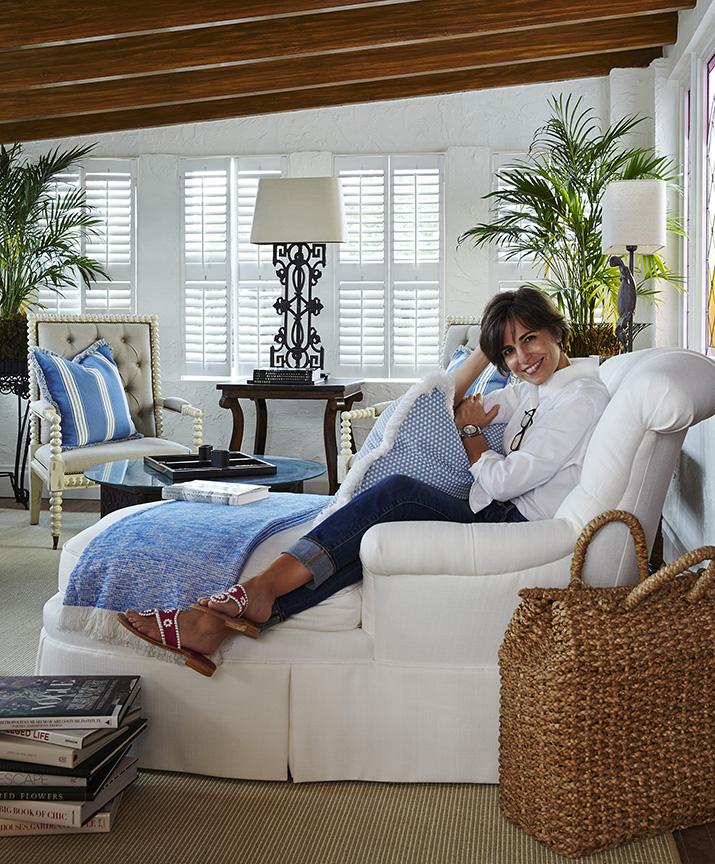 When One Kings Lane asked me to participate in their "Head Over Heels For Chaises" campaign, I was thrilled!  In honor of Fashion Week,  OKL asked a few bloggers to pair their favorite shoes with a favorite chaise.  Fashion + Interior Design – count me in!
Head Over Heels For Chaises Campaign
For me,  it's all about casual comfort.  Living in South Florida, my Jack Rogers Palm Beach Sandals are my go-to shoes.  Made famous by style icon Jackie O in the early 1960's, these are a Palm Beach fashion staple for most women.  For a favorite chaise, how could you not love an over-sized, white linen chaise?  The perfect spot for reading, relaxing, napping . . .   after a long day, nothing is better than to kick off those heels, and sink into your favorite chaise.  For a great  selection of chaises, visit One Kings Lane.
Thank you to William Bainbridge Steele Design and the Palm Beach Red Cross Show House for giving us this beautiful setting for the photo shoot.
Thank you to my hubby Robert for his patience in photographing me.  A girl has to get her hair and make-up just right!
28 February 2016