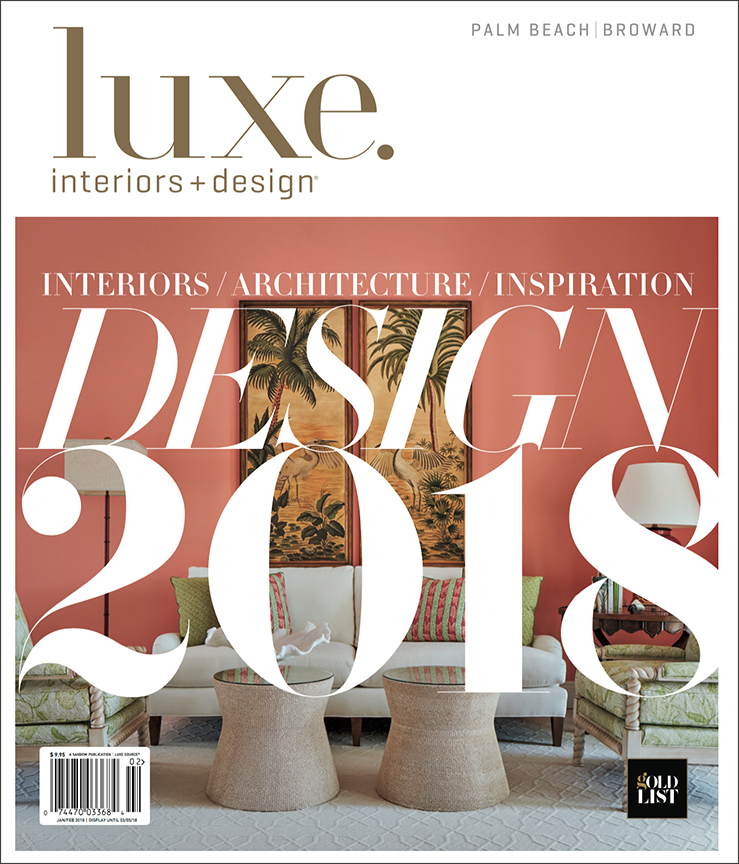 We are so excited to kick off 2018 with this Palm Beach Photography Magazine Cover of Luxe Magazine!  This is our second year in a row in which our interior design photography has made the cover of the annual Luxe Gold List issue.  It is also the second year in a row that the project was designed by our client and good friend Jackie Armour of JMA Interior Design.  Jackie, working with designer Marcus Schult, created a colorful vacation retreat for their out-of-state clients.
With a vibrant color scheme and boisterous patterns, the design duo created a warm and inviting home.  The dining room is a personal favorite of mine as I fell in love with the gorgeous wall covering – Bamboo and Birds by Bob Collins & Sons.  The master suite, also a favorite, is light and bright with a sunny yellow palate.  The outdoor patio and pool area is perfect for entertaining or just relaxing.
Here's to a colorful 2018!