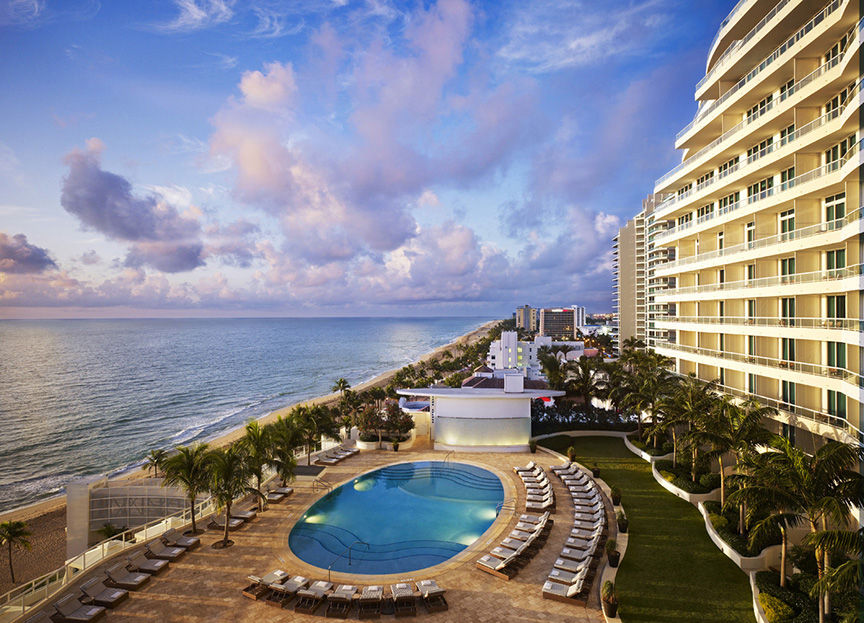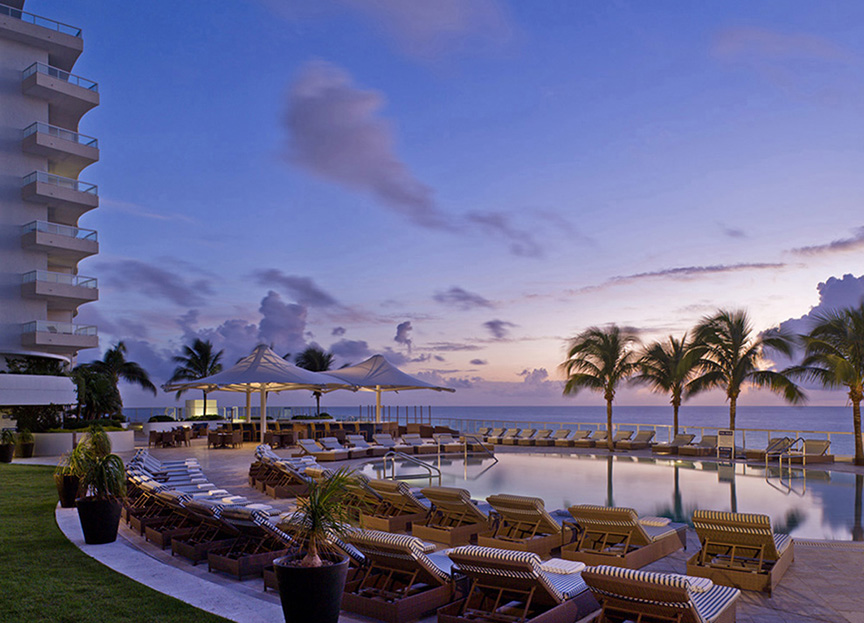 Resort photography is always an exciting adventure for us.  From setting up the photo shoot with ad agencies and hotel staff, to not disturbing the guests, to waiting sometimes hours for the perfect light, it is hectic and rewarding all at the same time!
Resort Photography – A tale of two photos
We had the pleasure of photographing interiors and exteriors at The Ritz Carlton Hotel in Ft. Lauderdale.  We know The Ritz Carlton brand well,  having photographed three of their other Florida resorts.  Our goal was to make the most of the early morning light.  Arriving at the hotel at 3:00am, we went to work setting up two cameras.  Robert positioned one camera near the pool looking to the northeast (Photo A).  With the help of our assistant Matt, we arranged chairs, tables and umbrellas.  We added a touch of light underneath the umbrellas to create a warm glow.  The hotel gave us an ocean view room on the fourth floor which allowed us to set up a second camera on the balcony in order to capture the architecture, pool, landscaping and ocean from a higher perspective (Photo B).  With a little help from Photoshop, I was able to remove the camera and photographer from each image as Robert and I were in each other's shot. Mother Nature did not disappoint that morning, giving us a sky of soft blues and rosy pinks.  To create quality hotel photography for a brand such as The Ritz Carlton, it takes a team and Mother Nature is often the star!
5 February 2016