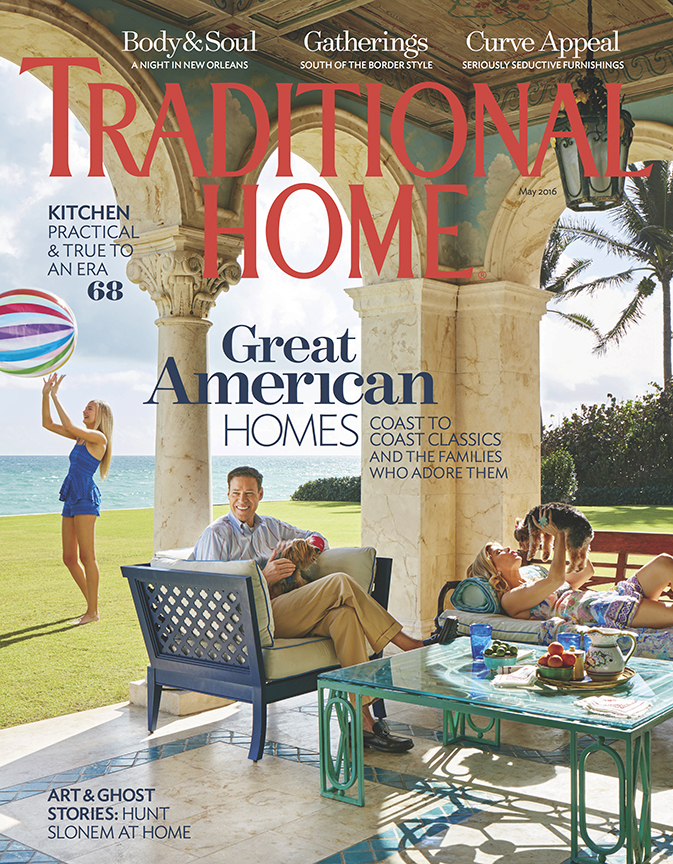 We are so very honored to have been a part of the Traditional Home photo shoot and to have our photography on the cover of the May issue of Traditional Home Magazine!  Thank you to the talented staff at Traditional Home, including Ann Maine, Tori Mellot and Mick Schnepf.  Thank you to interior designer Frank DeBiasi.  We owe the beach ball prop to Frank!  And thank you to the Matthews family for being so cooperative and photogenic!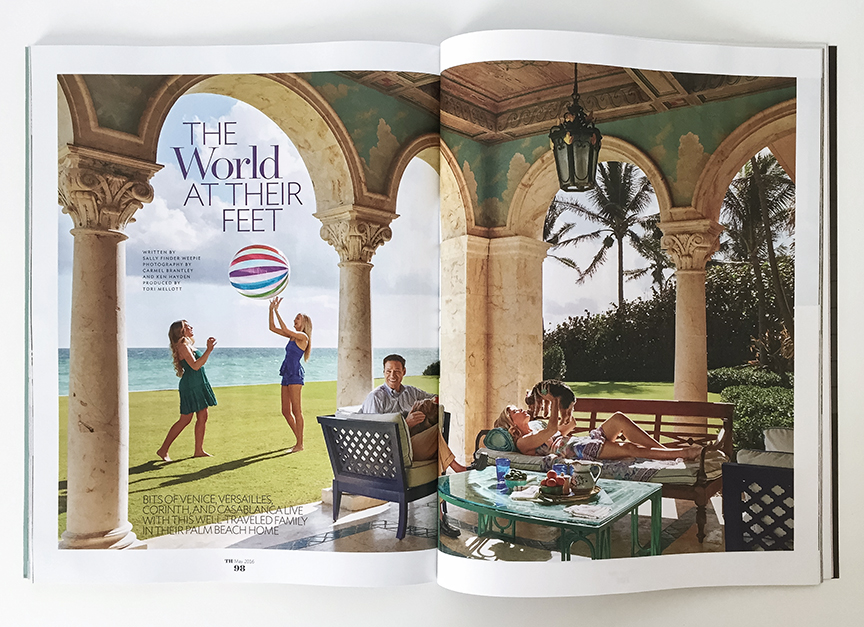 We share the photo credits with Ken Hayden, who photographed the interiors.  The Brantley team spent a day photographing the family.   We also photographed the amazing kitchen designed by Frank DeBiasi.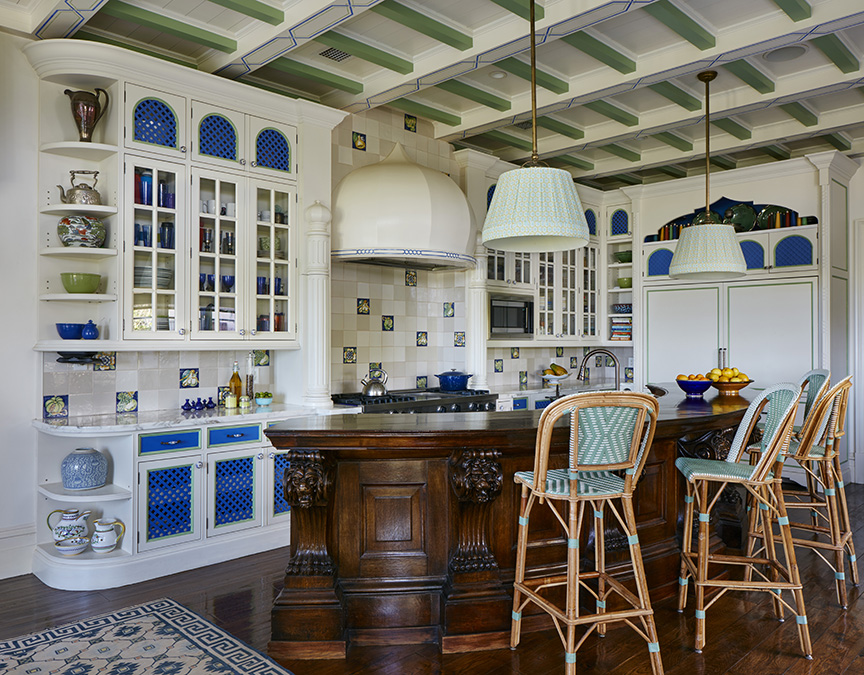 The blue and green kitchen features a 200-year-old bar from a London pub.  Frank blended the old with a fresh palette for an informal cooking and eating area.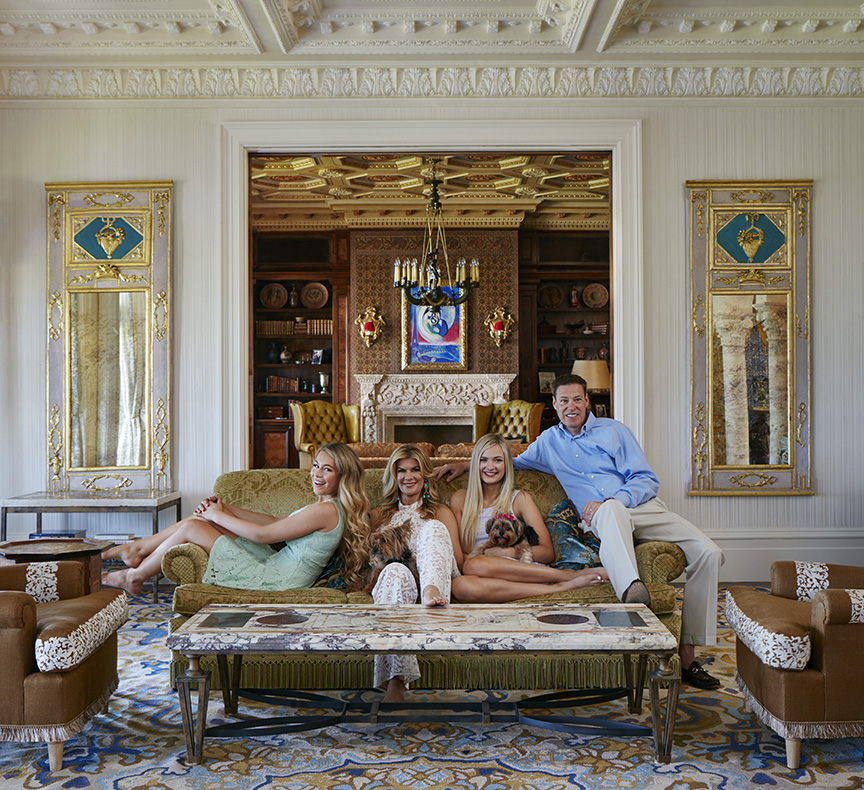 The shoot was a team effort that included myself, Robert, assistant Dan, editor Tori and designer Frank.  And it always helps when the family (and pets) are as photogenic as the Matthews.  To view Traditional Home, click here.
18 April 2016